Information on Investing in NRAS Properties
---
NRAS INVESTMENT PROPERTIES

NRAS is an Australian Government initiative to make rental properties more affordable by encouraging large-scale investment in rental housing for low to moderate income families and individuals. Its aim was to assist institutional investors, private investors, developers, and not-for-profit groups to deliver up to 50,000 rental dwellings. The scheme was introduced in 2008 and as at March 2015 it had delivered approximately 37,500 new dwellings across Australia.
The scheme offers investors a tax free National Rental Incentive of up to $114,962* over 10 years if the property is rented to eligible low and moderate income households at 20 per cent below market rates (* based on 5% increase in NRAS Incentive over 10 year period, commencing 2010).
NRAS is focused on the delivery of AFFORDABLE HOUSING … NOT SOCIAL HOUSING. The scheme has been designed to encourage property investors to deliver new housing in areas of high need and high demand throughout Australia.
HOW DOES NRAS WORK?
NRAS is an initiative of the Federal Government and includes financial assistance from the State Government Department of Housing in each State and Territory. The Scheme offers annual Incentives for ten years. The two key elements of the Incentive are:
A Commonwealth Government Incentive currently of $8,335.75* per dwelling per year as a refundable tax offset or payment; and

A State or Territory Government Incentive currently of $2,778.58* per dwelling per year in direct or in kind financial support.
* NRAS payments as at 1 May 2017
The government has undertaken extensive research as to where high underlying rental demand exists and will exist in the near future and allocated NRAS properties in those areas. However as with any property investment you must undertake your own research before investing.
WHAT TYPE OF TENANT WILL RENT YOUR PROPERTY?
The Federal Government has identified 1.5 million households nationally in housing stress that are eligible for NRAS. 200,000 of these households are in Queensland. The NRAS housing is targeted at people earning from $30,000 - $144,224 per annum - it is NOT a social welfare program or housing commission - it targets WORKING MIDDLE AUSTRALIANS. The program allows a wide range of tenants including single parents, couples, retirees, families and pensioners.

Is NRAS just another name for privately funded housing commission properties?
No. It is important to distinguish this program from the Federal Government "Social Housing Program". This is NOT part of that program and attracts totally different tenants. The National Rental Affordability Scheme is designed to address the housing affordability crisis by increasing the supply of private rental housing. A couple with three children can earn $115,379 pa and still qualify to rent under NRAS.
NRAS ELIGIBILITY CRITERIA
Tenants for NRAS approved properties are required to meet Federal Government Income Eligibility Criteria that are updated annually. In Queensland the current income criteria are as follows:
You must be an Australian citizen, have permanent residency, or have been issued with a temporary protection, or bridging visa.

You must be a Queensland resident, or provide evidence of your need to move to Queensland.

You or your household members must not own or part-own property in Australia or overseas. This includes residential or commercial property, land, mobile homes or caravans that are permanently connected to utilities.

Your money in bank accounts, shares and investments (including superannuation payouts) must not exceed $87,125.00 for a single person, or $108,250.00 for 2 or more household members.

The tenants household's combined annual gross income during NRAS tenancy must not exceed following limits:
One adult: $60,659
2 adults: $83,864
Sole parent with 1 child: $83,922
Couple with 1 child: $103,984
Couple with 3 children: $144,224
ANNUAL PAYMENT OF NRAS INCENTIVE
Every NRAS property must complete an annual audit process before the incentive is paid. NRAS Approved Participants are responsible for the auditing of each property. The cost of this audit varies according to the specific NRAS Approved Participant, however an expected cost would be around 8% of the incentive per annum, which equates to approximately $850.
The NRAS audit is completed and lodged with the relevant government agency and investors are subsequently issued with the NRAS Tax Offset Certificate each year for ten years. These tax offset certificates are then used by the investor in the preparation of their yearly tax returns. The State Government NRAS tax-free payment is generally paid after September each year (for ten years).
The NRAS Year is offset from the financial year by two months and runs from 1st of May to 30th April each year. The Federal Government contributes 75% of the National Rental Incentive (NRI) for NRAS each year, with the other 25% being contributed by the State and Territory Governments.
Please click here to view the Australian Government NRAS Incentive indexation for 2017-2018.
Federal Government Incentive Payment
The Federal Government's portion is claimed as a Refundable Tax Offset (RTO) on your income tax return. Investors need to claim the RTO in their Tax Return depending on the entity in which their property was purchased:
Pro-rata Payments
The NRAS Incentive will be paid on a pro-rata basis where:
The property has not been active for the entire year (i.e. it only became available to rent partway through the year)

The property did not meet compliance requirements for some of the year (it was rented at an ineligible rent or to an ineligible tenant)

The property was vacant for in excess of 91 days cumulatively throughout the year or consecutively over two consecutive NRAS years (incentive is reduced on a pro-rata basis for any vacancies over 91 days)

The property was transferred to or from another owner during the year (you will be paid for the portion of the year that the property was owned by you)
Further Information
For further information regarding Incentive Payments visit:
Your Financial Advisor or Tax Accountant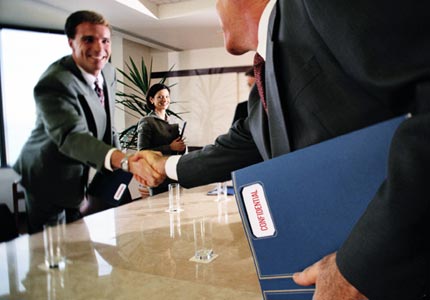 HOW DO NRAS INCENTIVES WORK OVER 10 YEARS?
The NRAS incentive is indexed by a formal market rental valuation in the 1st, 4th and 7th year of the NRAS entitlement. In other years the NRAS incentive is indexed annually according to the weighted average of the rental component of the CPI in the eight capital cities. It's measured from the December quarter to the December quarter of each year, and is effective from May 1 the following year. The latest CPI report is available here.
CASH FLOW POSITIVE
One of the advantages of investing in an NRAS property is that typically they are cash flow positive which means the property is making you money from the first year* (subject to investment structure and individual tax circumstances).

For many investors (particularly those on high incomes) investment in one, two or more NRAS properties (financed correctly) is income positive and highly tax advantaged.

Tax credits, rental income earned and allowing for property depreciation means the investment actually returns additional net cash flow over mortgage repayments and other related costs of owning a property.

The investor is in effect buying the property at little or no cash flow cost to themselves with the costs covered by the NRAS incentive and the rental income -whilst making capital gains as property values increase over the next 10 years.
QUICK NRAS FACTS:
Approximately 1.5 million Australians are eligible to be NRAS tenants.

There are strict guidelines for properties to qualify under the NRAS scheme. NRAS properties must be close to transport, schools, shops etc making NRAS properties desirable for tenants and property investors.

There are also specific guidelines for the management of NRAS properties. The manager is responsible for ensuring that tenants meet the income criteria and that they are reviewed against the criteria every twelve months.

The NRAS scheme is funded for up to 38,000 dwellings but ended for new investments 30 June 2016. Owners of NRAS Properties will continue to get the tax incentives for ten years from acquisition.